heres what COUPLES ARE SAYING ABOUT the BOSWICK PHOTOGRAPHY experience !
REAL REVIEWS BY REAL COUPLES.
I have been blessed to work so many wonderful couples over the years.
You can read MANY more amazing reviews on the Knot by clicking the badge below.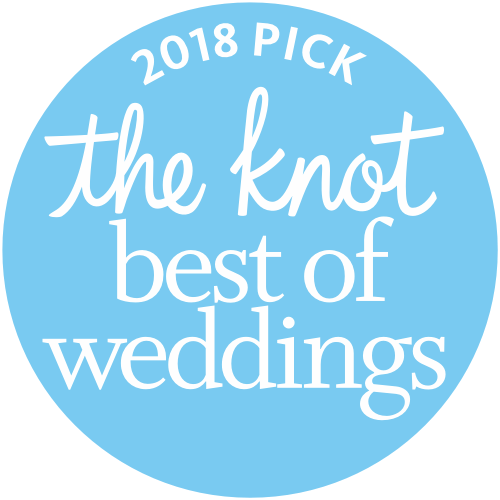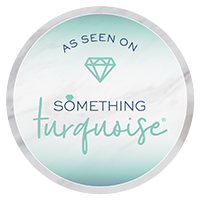 "I am a math teacher so there is no way that I can't actually put in writing how great Heather was but I will try. First off I had a wedding party of 20 of our most obnoxious friends, in which Heather was able to wrangle up and get on their good side. Heather was amazing to work with through the process. Not only does she have a photography gift, she is one of the most genuine people I have ever met. I would not have picked anyone other than Heather to be by my side throughout the "getting ready" process (this is not a stab at my maid of honor, she was good but Heather was better). She know how timelines work. She also knows how to calm you when your girlfriends don't follow the timeline as religiously as you'd like. When Heather walked into a room, you can see her think. Her wheels spin and she can see a photo shoot in a trashed suite that 10 chicks stayed in and got ready in. Heather truly doesn't know how amazing she is both as a photographer and a person. To be honest, I got more compliments on my photographer than my own dress! My husband does not socialize well with strangers and "does not pose for pictures" but Heather made him into a whole different person! He loved her and praised her and didn't even complain about taking a million pictures on the wedding day. In summary, everyone needs a Heather in life and if they are lucky they will be able to have Heather capture one of the best days of their lives." Casey & max | Crowne plaza, cherry hill nj
♡♡♡♡♡
"I could go on at length with amazing things to say about Heather from Boswick Photography! For those of you who like to get to the point: I was a maid of honor at a wedding and worked closely with Heather throughout the day. She has a go-with-the-flow personality, which was needed for this unpredictable weather and outdoor wedding. Her photos are exquisite. She doesn't overly direct or pose you, but if you need/want more direction I'm sure she'll have plenty of ideas. It didn't feel like "Now it's time to pose for photos". There were no forced smiles. Once you are in position, she just lets real life happen and captures it, allowing you all to be truly in the moment with your loved ones instead of trying to create a moment for a picture. The results are stunning. For those of you who like the longer version: The wedding took place in a state park. Tensions in the park cabin were high when Heather arrived: it was raining and had been an absolute downpour all morning, we were running late, and didn't know how to do the first look in this rain. None of us had ever met her in person before this moment (the bride and groom were not local), but her calming demeanor immediately set everyone at ease and she knew exactly what to do. She did detail shots while we finished getting ready. There was a sudden break in the weather and the first look was done in only 10 minutes on the way to the ceremony, but with the way the pictures look you'd have thought they had at least an hour in an enchanted forest! We did not have a day-of planner or coordinator, but Heather was great at moving her part of things along without making it feel rushed or regimented so we could stay on schedule and even drove the bride, the groom, and I to the ceremony pavilion herself! She floated around the reception with ease and was always open to sudden impromptu photoshoot requests from the bride or random new ideas. Her candids are fun, flattering and she had sneak peek photos up the very next day! As a person, Heather is kind, intuitive to needs, responsible, and delightful to be around. Her professionalism was great. I'm not a person who's easily impressed, but I can say with complete honesty that when it's my turn to get married I will definitely be calling Boswick Photography!" - Jules & Shawn | Chenango Valley State Park, NY
♡♡♡♡♡
"Where do we even start.. First of all, we are SO HAPPY we found Heather and had her capture our wedding day! From the very first contact, Heather has been very helpful and easy to work with. She asked about our expectations, and answered all the questions we had. Prior to our engagement session, Heather sent us the info on how to get ready for the photo session and what to consider for pictures to turn out in the best way possible. Our engagement pictures turned out beautiful! Heather was staying in touch with us up until our big day, answering more questions and checking on us. Our ceremony was originally planned for outside, but due to impending weather we had to switch to inside a day prior to our wedding day. Heather helped us to pick out the best spot for inside wedding, with proper lighting and overall setup. We couldn't have picked a better spot without her help, it was such a relieve because we knew our ceremony photos would be great even though our original plan didn't work! On our wedding day, Heather arrived to the venue ahead of time and walked the property to choose perfect spots for our photos. While wedding party was getting ready, Heather was there capturing all the preps in a very natural and non-interrupting way. We loved Heather's working style. While keeping us aware of all the time lines, she was very relaxed and patient, and we didn't feel rushed or pressured. That was exactly what we were expecting. We had so much fun while working with Heather, she encouraged us to be ourselves during the photo session, and just captured best moments along the way. Heather is so very talented. Her photos don't just look like static pictures, she is able to capture feelings, moods and characters of those she works with. We couldn't be any happier with our photographer and her work. Thank you for being part of our wedding day, Heather! You are the best!!" - Olga & Matt | Stirling Guest Hotel, Reading PA
♡♡♡♡♡
"I am so grateful to have had Heather Boswick photograph my wedding this summer. She made my husband and I feel so incredibly comfortable right from the start. She listened to everything we wanted, and gave us exactly what we had asked for and more. I was a little wary about letting someone into my personal space to take "getting ready" photos, but with Heather doing it, I felt completely at ease. She fit in perfectly and it really just felt like she was part of the family. My zipper tore down the back of my dress between the ceremony and the reception; this meant that Heather literally had about 10 minutes to take all of the posed shots I had asked for. She pulled it off without a hitch, and managed the time super efficiently by going out and getting cute photos of the flower girl, ring bearer, and cocktail hour while I was being sewed into my dress! Her demeanor the entire time was calm, soothing, and enthusiastic. Heather amazed us with her ability to glide seamlessly and unobtrusively around the venue as she captured our raw emotions and priceless memories with a truly beautiful aesthetic. Heather is absolutely amazing at what she does. I highly recommend her!" - Chrissy & Lynn | Abbie Holmes Estate, Cape May NJ
♡♡♡♡♡
"Where do I even start with how fantastic Heather was as our wedding photographer?! Let's start with the week before the wedding. As the day got closer and closer, the forecast was getting worse and worse. In Heather's words "it was the rainiest wedding she's ever shot" lol lucky us! But the few days before when we realized the inevitable, I was freaking out. Heather made sure to keep me calm and ensure me we would still have plenty of places to shoot and still get amazing photographs. She even took time to research our wedding venue on the internet to make sure there were enough areas that we could get coverage because we still wanted some outdoor shots. The day came and the forecast was 100% accurate.. cold and rainy ALL DAY. Heather made sure I never got wet. She incorporated a clear umbrella and took some amazing night shots in the rain! Because of the rain, we were a bit limited on areas that were outdoor but under cover. Heather managed to still bring in different backgrounds by positioning us differently so the pictures didn't all have the same background. Throughout the day, Heather was amazing with our bridal party! We all loved her and all my friends and family commented after the fact on how great of a photographer and person she was! We had a NYE wedding and Heather even stayed until the after party in the bar to get some NYE midnight kiss pictures that are some of my favorites! We received our edited pictures on our 1 month wedding anniversary and we COULD NOT BE HAPPIER! Every photo had us smiling ear to ear and she did such a great job of capturing our entire day from down pouring rain to midnight kisses! Heather - we will forever be thankful that you were apart of our wedding day! You are incredible and we thank you from the bottom of our hearts <3 J&D" - Jacqueline & Dan | Downingtown Country club | downingtown, PA
"We are delighted with our wedding photographs! Magical! Our wedding day has been captured perfectly, you have given us pictures that we will treasure forever. When you arrived you were calm and professional and just went ahead blending in and snapping away, capturing some beautiful moments. We love the photos on Cooper River. The sunset was fantastic and looked so nice in the background. We can not thank you enough for capturing our day so perfectly, we now see that we could not stop smiling all day. You have an amazing talent. Thank you, Heather!" Laura & Lou | Camden County Boathouse
♡♡♡♡♡
"Hiring Heather as our photographer was the best decision I made during wedding planning. She communicated so well with us from the very beginning, checking in periodically and then making sure everything was perfect the week of the wedding. She made our wedding day run so smoothly from start to finish. She made sure we got all the photos we wanted with our family and bridal party. She also found amazing places throughout our venue to take beautiful photos of my wife and I. I would highly recommend her to every soon-to-be bride looking for a photographer!" - Erica & Emily | Antrim 1844, Taneytown MD
"Heather is the BEST! She listened to all our ideas and was very enthusiastic the whole night. She's super friendly and down to earth. Her pictures are stunning! She gives you a ton of different ideas for photos. I couldn't have asked for a better photographer. She also messages you several times before the wedding to make sure everything is going well. She's the most amazing photographer and person you'll find. You will regret not booking with her." Katie & Nathan | Carroll County Farm Museum, Westminster MD
"Heather was the best photographer I have ever worked with! She was so peaceful and down to earth. Any questions we had before booking were answered in a timely manner. Pricing was excellent for the work she does. The day of the wedding she showed up right on time, and everyone felt comfortable working with her. She had good ideas on poses for my husband and I, and some fun poses with the bridal party. We highly recommend and will definitely use her for any future photography needs! :-) " - Amanda & Richard | Caliver's Country Club | Newark, DE
"Heather was an amazing photographer. She photographed our wedding and the photos are beautiful. Heather took the time to get to know us as a couple and captured our wedding perfectly. She coordinated with us throughout the day. Thank you so much Heather, your work is beautiful. Highly recommended." - Erin & Doug | Graeme State Park, Horsham PA
"We had the absolute best time with Heather shooting our engagement photo session! Originally, my fiancé and I weren't planning on doing an engagement session, but we are so happy we did! It was included in our package and was the perfect way for us to meet Heather before our big day and get to know her, and for her to get to know us as well. Right from the start, she made us feel so comfortable and had us laughing and smiling the whole time. She's amazing at capturing photos of how you naturally pose and act as a couple, and she's also terrific at guiding you into a beautiful pose as well. Overall, we couldn't have had a more enjoyable experience. It also felt romantic to be taking engagement photos and celebrating our love in the midst of all our sometimes stressful wedding planning. Thank you so much, Heather and we can't wait to have you as our photographer on our wedding day!!!"- Vanessa & bryan
♡♡♡♡♡
"My fiance and I had a photoshoot this past Saturday with Heather for our engagement photos. From start to finish, she was exceptional. She sent us ideas for outfits and helped us figure out exactly where to meet (which, if you're meeting at a location without cross streets can be difficult!). The shoot went so well -- the temperature was below freezing but her attitude and talent really made us feel comfortable. The photos definitely reflect that. I'm SO happy we went with her and cannot wait for her to shoot our wedding!!!" - Vicky & Matt | Asbury Park NJ
"Wow! Heather is truly an amazing photographer. My fiancé and I just got done our engagement shoot and we had a lot of fun. She was on time, so creative, and gave great direction. Very encouraging to people who have never done this before (professional photographs taken). She made us feel comfortable and able to enjoy the photo shoot. Can't wait to work with her again for our wedding day :) " - Rachel & Vonn | Valley Forge National Park, Valley Forge PA
♡♡♡♡♡
"We absolutely love Heather! From start to finish she was wonderful to work with. She made us feel comfortable the whole time and we didn't feel like she was in the way. She blended right in. Her work speaks for itself. Thank you so much for everything!" - Nicole & John | McCook Point Beach, CT
♡♡♡♡♡
"Heather was the photographer for our wedding. She and her assistant were AMAZING to work with. She was attentive and professional from the day we met her up until the moment they left. Anything we wanted to do or needed they did it! Even when it looked like the weather was going to be horrible, she was there with ideas to make the best of it! The day turned out beautifully and we couldn't have asked for more!" - Alex & Dan | Lakeside Manor, Gibbsboro NJ
"Not only is Heather super talented, but she's also super kind!!! She took her time with us and encouraged us to be ourselves! We were definitely nervous, but she helped us warm up very quickly. She was open to all of our ideas and added her creative twist to them! Our photographs are absolutely stunning. I love how light they are. Heather provided us with a sneak peak THE VERY NEXT DAY which not only got me excited, but also put my nerves at ease. I would definitely recommend working with Heather!!!" - Ellen & Tony | Historic Batsto Village, Hammonton NJ
♡♡♡♡♡
"Heather is great. She is very nice, processional, laid back, friendly and we loved the fact that she wasn't uptight and in no way, made us feel uncomfortable. She wanted to make sure she captured every moment. We are so happy to see that she captured us naturally as we wanted. The pictures that we were given came out so beautiful. I highly recommend her to be your photographer. We were happy to have her as our guest at our wedding and we chose her to capture our memories of such an amazing day." - Marista & Anthony | Toms River NJ
♡♡♡♡♡
"It was a pleasure to work with Heather on our wedding day. She is very flexible and enthusiastic. She had great communication before, during, and after the wedding. She was wonderful with our guests and everyone felt very comfortable when taking photos. We have seen a few "teaser" photographs so far and they are GORGEOUS!" - Mike & Char | Medford, NJ
♡♡♡♡♡
"Heather was absolutely AMAZING!!! I would recommend her to ANYONEEEE GETTING MARRIED!! She was pleasant, friendly, and captured all our important moment!" - Anisha & TJ | Ballroom at the Westside, West Chester PA
♡♡♡♡♡
"Heather is an amazing photographer! She worked so well with us, trying to take as many photos as possible without us seeing each other prior to our ceremony. She made sure we able to enjoy part of our cocktail hour like planned! She is truly an amazing photographer and person! Heather, thank you capturing our best day ever!!!!!!" - Jennifer & Jamie | Aulettos Caterers, Deptford NJ
♡♡♡♡♡
"My fiance and I had our engagement pictures by Boswick Photography. We were originally going to do them outside but due to the uncontrollable weather we ended up changing locations to Longwood Gardens (for inside pictures). Heather was amazing! She communicated with me the entire day with weather updates before we decided to change locations. Once we got to the gardens and the photo session started, Heather made it so easy. She is so easy going and made it a very enjoyable day. I can't wait for our wedding with Heather. Heather has a true eye for photography! She captures pictures with the colors amazingly." - Michelle & Jeff | Longwood Gardens, Kennet Square PA
♡♡♡♡♡
"Heather traveled from NJ to PA to photograph our wedding. She was awesome, professional and all around a chill person to have around. she dealt well with out venue that was troublesome and even listened while I vented. she also shot my boudoir session before I got in my dress very quickly, and she made me feel comfortable and sexy for my husbands pictures! my guests and bridal party were all very impressed and agreed her price is well worth it. Heather sees the world as art and she's very creative at capturing artistic and loving moments." - Bri & Steve | Altoona, PA
♡♡♡♡♡
"From start to finish Heather was extremely professional. She built a great relationship with my husband and I. She always made us the first priority. Heather had such an amazing and unique view on photo ideas for our wedding. Her price for her packages are definitely worth ever penny, there's NOT one photo my husband and I don't love. 💕 Thank you Heather for capturing our special day with beautiful photos we will have for life !!! " - Jordyn & Joshua | The Mansion on Main Street, Voorhees NJ
♡♡♡♡♡
"Heather was so amazing today during our engagement shoot at Sayen House and Garden! My fiance and I have never taken professional pictures together before, so we were nervous and didn't know what to expect. Heather made us feel super comfortable the whole entire shoot from start to finish and had great ideas for every location and what to do! She is so easy to work with, is the kindest and most down to earth person, and loves what she does and you can tell. I'm so thankful that we found Heather on the Knot because she is perfect for us to shoot our big day! We are super excited and looking forward to getting our teaser photos tomorrow, and we can't wait to shoot with Heather again next year at our Wedding! I highly recommend Heather Boswick Photography!" - Danielle and William | Sayen Gardens, Hamilton NJ
♡♡♡♡♡
"Where do I start? Planning a wedding in itself is stressful, then finding vendors who get what you want is even more stressful. After talking to several different recommended photographers I was starting to feel like I wouldn't find someone who was in our budget, have a good eye for an outdoor natural lighting and simply give us the photos we wanted. Heather came recommended and reached out to me around the holidays and shared her portfolio with us. After looking at her portfolio we scheduled a time to talk and get to know her, we booked immediately after feeling that we were in good hands. As the day got closer she offered advice, she showed up on time and was so easy to work with. We got our sneak peak the next day and they were amazing and people haven't stopped talking yet and it's only been a week. Thank you Heather you for capturing our day we can't wait to see the rest and use you in the future for photos! We will surely be recommending you!" Jacquline & JJ | Historic Penn Farms, New Castle DE
♡♡♡♡♡
"Heather was on time, outgoing, and pleasant. She did a great job rounding up our family for pictures! And we have a HUGE family. We love her photography style and all of her techniques! Would recommend her again!" - Caitlin & Joe | The Royer House, Westminster MD
♡♡♡♡♡
"Love, Love, Love everything about this photographer. Our pictures turned out AMAZING. I already have recommended her to others and will definitely use Heather again in the future." -Brittany & Mike | Luciens Manor, Berlin NJ
♡♡♡♡♡
"Heather was amazing and went above and beyond expectations. She was flexible to changes in our day, supportive through each part of our day, and has a great personality to top it all off! She was definitely a factor in our day going as smoothly as it did. And her shots are beautiful! She has great ideas and was open to our vision as well. I am definitely reaching out to her to capture the next milestone in our lives." - Kristen & Dan | Regency Ballroom, Vineland NJ
♡♡♡♡♡
"I found Heather on a Facebook page and I knew after looking at her albums, she would be perfect for my sister-in-law, who just got married in February 2018. After a few emails, I knew she was exactly the type of person, we were looking for, we set up a meeting, and booked her on the spot.. During the entire time from first meeting to the day of the wedding, she was always in touch with me, from picture ideas, to the weather, to the time she would arrive at the house for pre-wedding prep. Heather is very professional, and was open to taking some shots, that I suggested to her. Her creative eye and attention to detail is just what we were looking for. After the wedding, she sent us teasers, and my sister-in-law had her pictures in a very prompt manor, which were amazing I must add. I am planning on using Heather in the future for some anniversary pictures. Can't wait. Thank you Heather for capturing the very special day." - Danielle & Tim | Pen Ryn Estate, Bensalem PA
♡♡♡♡♡
"Heather did our engagement shoot at Grounds for Sculpture. We had such a fun time on our engagement shoot with Heather! She is very professional and fun to work with. She makes you feel very comfortable in front of the camera. We can't wait for her to capture our big day in June 2018 at Bogeys!!" - Amanda & Andrew | Bogeys Club, Sewell NJ
♡♡♡♡♡
"My fiancé and I had our engagement session with Heather. She was so fun, laid back and very open to our ideas. We absolutely loved our session. She was willing to incorporate anything we wanted and she gave us input as needed. We are so excited to have her capture our wedding day next October! Heather is a joy to work with and I would recommend her to any bride that wants a fun and laid back photographer with great talent! She really capture our story and who we are as a couple with her pictures." - Heather & Zach | Valley Forge National Park, Valley Forge PA
♡♡♡♡♡
"Heather was fantastic! She was so easy to work with and the pictures turned out amazing! I was not worried the day of my wedding about pictures because Heather made sure we knew she was going to get everything we wanted. My husband and I are very pleased and recommend her!" - Allison & Matt | The Kove, Audobon NJ
♡♡♡♡♡
"Heather was the most amazing photographer on my wedding day. She was so patient and so kind. Even tho it rained the whole day and had to resort to Plan B, she still got the most amazing shots (even with the rain). We are so excited to see the rest of our pictures and album. If anyone is looking for the best photographer for a wedding, Heather is by far is the best there is!" - Michelle & Fran | The Farmhouse, Wilmington DE
♡♡♡♡♡
"Heather was wonderful! She was always checking in to make sure we were happy with everything and kept in touch through out our engagement to keep the ideas flowing. Very professional and creative, so happy with our pictures!" - Kayla & Mike | Croft Farm, Cherry Hill NJ
♡♡♡♡♡
"Heather was everything that I was looking for. Heather showed up on time on my wedding day. She was very pleasant to work with. She really captures beautiful moments. My photos came out perfect. She was so kind and made us feel so warmed up and relaxed for our portraits. I would recommend her to anyone!" - Sabrina & Donald | The Grand at 1600, Lakewood NJ
Follow Boswick Photography on Instagram for more love stories!