Because You Have Questions, AND I Have Answers!
your wedding day is the most important day of your lives.
The day goes by in a blink of a eye. Your wedding photographs are the one thing you take back from the wedding day. You say I do. The food is eaten. The drinks are enjoyed, you dance the night away, the venue celebrated with your closed people, and they depart at the end of the night. What you are left with, are your memories. Your wedding photographs. Your wedding photographs will be enjoyed your entire lives. You will look back on these memories 20, 30, 40 years to come. Invest in your memories with time less photographs captured in your visual story - preserving these cherished moments. At Boswick Photography, I appreciate reality, and the vibrance of life. Capturing the best in people and capturing the worlds beauty. I seek to capture the joy life brings and strive to bring happiness to you via my photographs.
style and brand
Romantic, True to Life & Fun.
crisp & colorful
Bright, Vibrant & Clean.
Real, Candid & Natural.
Emotional, BOLD, & Colorful.
photojournalism.
My style of photography is bold, and rich with a vibrant true-to-life color palette. My images are based with fine art techniques with photojournalism to create compelling visuals of your love story. I keep it classic with toning so your wedding photos won't look outdated in a few years.
As a former bride, I know how choosing your wedding photographer is such a important decision! Not only is your photographer by your side on your most important day of your life, your also investing in quality images you will cherish forever. Besides taking quality images, I also give you a experience you will enjoy. I take the extra care in all aspects of my business. You'll have my personal phone number and email- and here to help turn your best day ever into a visual story!
my style DEscribed
With my fine art education in photography, I capture your love story using powerful imagery to reflect your true personalities. On your wedding day, I use my artistic eye to compose the best photographs possible that reflects all of those important moments with a true to life and airy edit to create those timeless photographs to cherish a lifetime.
journalistic & candid Story-based
My goal is always to capture the moods, the moments & the emotions of the wedding day, while making the couple feel calm and comfortable throughout the day. Couples love candid (aka photojournalistic photography) in the final photograph collection in addition to the formal or artistic photos. These are the real shots showing the days natural flow including those laughs, smiles and tears of happiness. I love documenting the real moments during weddings, these are the images that will have you always re live your wedding day, even years down the road.
Artistic

Artistic photographs use more creative angles, dramatic lighting, or framing of the subject. The goal is to highlight a particular moment in an beautiful and artistic eye that you will cherish. Every moment has the potential to turn into a photograph that could be a stand-alone piece in an art gallery - aka hanging on your living room wall!
True to life & clean
Over processed photographs are not my style. I don't want to make your photographs look like something out of real life. I like to keep the images as true to the moment as possible. I love colors in my photographs, and enjoy capturing the emotions, while adding a crisp, clean and colorful image delivery.
My Promises To Every Couple.
I stand for three (3) base promises to all couples.
1. PUT YOU AT EASE & RELAX YOU IN FRONT OF MY CAMERA, HAVE A GREAT TIME & TAKE BEAUTIFUL PHOTOS TOGETHER.
2. HELP YOU CREATE THE PERFECT (and least stressful) WEDDING TIMELINE.
3. CAPTURE YOUR BEAUTIFUL WEDDING, REAL MOMENTS & LOVE STORY IN A BEAUTIFUL AESTHETIC.


How Many Hours Do We Need Covered?
I provide custom wedding day timeline planning and assistance with every package! I know planning a wedding day can be extremely confusing and stressful- but working in the wedding industry, I know a few (okay, maybe A LOT) of great tips and tricks which will make your day run as smoothly as possible! As your photographer I want to maximize photo time, and create a timeline that allows the BEST photo opportunities! I will be with you during the planning process- and help you create that custom timeline that works the BEST for your day. Every wedding is unique, and the time frame varies. My base package covers eight (8) hours, my middle packages cover ten (10) and my top tier package even covers twelve (12) hours! Need less coverage? Ask about my intimate wedding packages!


First Looks? Do You Do Them? What Are First Looks Anyway?
As a wedding photographer, I love first looks! Some couples want to do a first look, while others may not. I tell all my couples that is your personal choice if you want to do one! HOWEVER, if you say you want one, I will jump right on that and be excited! Most wedding photographers, including myself, recommend first looks, because they simply make a more relaxed timeline, making the day less stressful. This is because all of the important bride/groom portraits are all out of the way by the time the party starts. If you have these important photographs done before the main day begins, you won't have to squeeze those portraits in during cocktail hour and miss out on those drinks and fun social hour! A first look can also be useful during winter weddings, due to limited daylight, you can arrange to have your portraits done during the daylight (winter daylight is SO beautiful!) I always find a beautiful location for the first look, so the entire first look, from when you first see each other, to your portraits, you are at a beautiful location backdrop. A first look is also a very intimate and private moment, and I capture A LOT of beautiful, candid moments of pure emotion and love- they are SO beautiful!
Check out erica & emily's romantic first look below!
Engagement Sessions. Are They Included?
A engagement session is all about getting to know you and your love on a personal level. The session will help you feel natural and comfortable in front of the camera, which is such an important part of making your wedding photographs authentic and real! Three out of four of my collections include a complimentary engagement session!
My sessions include a one (1) hour shooting session and are booked on a Monday-Thursday schedule basis.
Check out my blog post about New Jersey and Philadelphia's popular engagement session locations!
Do You Offer Photographing Proposals?
Planning on asking the love of your life to marry you? I DO offer capturing candid proposal photography services! Its the most important moment when you get down on your knees and ask - so why not have it beautifully, and candidly captured? My candid proposal packages include pre planning to make it run as smoothly and secretly as possible! Fill out my inquiry form as you would for weddings, and let me know you are intersted in the proposal package! Proposal packages are a flat rate of $400.00 and includes my services of helping you plan the full moment out, and my secret hiding spot to capture that moment of saying YES. You receive the fully edited and full print release images on a downloadable gallery. A engagement session discount will follow after the proposal to experience a full engagement session to celebrate your exciting news!
When Will We Get Our Photos Back? We Are SO Excited To See Them!
I ask all clients to expect their finalized images fully completed up to eight weeks following their wedding. Good news- you usually get them a lot sooner! ! ;)
I also will post "Teaser Photos" the following 48 hours after your wedding on my social media platforms, so you can have a few photographs the next day as a newlyweds!
How Are the Images Delivered?
With every package, you will get fully edited, high resolution images on a USB with print release rights shipped right to your house in a beautiful "Thank You" package. Included in this package is a beautiful hand crafted custom wooden USB keepsake box, to put your cherished memories inside. (I love to spoil my clients!) Besides the physical USB, you also access to my private client online gallery portal in which you can fully download the images & share the gallery with family/friends. (Family and friends want to see your wedding day too- and with the gallery, they can with a simple click of a button!) . You know that amazing candid of Uncle Bob ripping a epic dance move on the floor? He will be able to see it and save it on the gallery. Don't worry, no one will see this gallery except myself and whomever you give the link and password to.
DO WE RECEIVE A PRINT RELEASE?
Yes, you will receive a print release that will allow you to print and share your high-resolution, edited, unwatermarked images with your friends and family.
Do You Offer A la Cart Add Ons?
Many of my packages already include popular added items like professional lab printed photographs, beautiful photo book albums, and engagement sessions. What if you want to add additional items? I offer that! A la cart add on items include prints of various sizes, canvas wraps, and beautiful high quality photo books available for purchase! Please reach out to me via my "BOOK NOW" page to fill out a inquiry so I can get my full wedding photography collections your way and we can chat about which collection is best for you!
Do You Offer Any Discounts?
Discounts may not be stacked and one discount can be applied per couple. Proof of eligibility may be needed to be provided. Discounts must be requested at the time of booking. No discounts will be applied after the booking ( contract signing ) has been confirmed. Please see if you apply to any of these discounts found below!
1. Weekday Wedding Dates
(Monday through Thursdays)
2. Active and Retired Military
3. Full time private and public school teachers
4. Police, Fire Department, First Responders, and Registered Nurses
But... Our Wedding Isn't in New Jersey- Do You Travel?
You bet – I am always up for an adventure! No destination is too far. Reach out & let's talk more.
We Hate Having Photos Taken... Will You Help Us Pose?
I don't expect you to be pose ready! I pose all my clients in a fun and relaxed atmosphere- never cheesy or forced awkward poses! I work with each couple to find the right poses that reflect their unique love story and will help with lighting, where to put those hands, and how to look! I promise it will be a fun experience- fear not!
CAN WE GIVE YOU A LIST OF PHOTOS THAT WE WOULD LIKE TO TAKE, FOR EXAMPLE, SOME INSPIRATIONAL PINTEREST PHOTOS THAT WE HAVE SEEN?
While I am not against this idea, I would say that I don't prefer it. I believe that every wedding is, and should be, unique. Trying to recreate scenarios and poses from someone else's work will not only limit the creativity, but also prevent us from showing the real moments between you and your partner that day. Let us focus on creating new inspirational photos of you and your partner for others to share and try to recreate!
DO YOU WORK ALONE, OR YOU BRING SOMEONE WITH YOU, LIKE AN ASSISTANT OR SECOND SHOOTER?
Most of my wedding day collections include a complimentary second photographer. If you prefer to have a second photographer that isnt included in the collection, we can arrange that too as a add on rate! I have a list of amazing business owning full time wedding photographers that will be hired by me to shoot your wedding. They are hand selected based on their matching photography style, vibe will with me and have fun with me capturing your day!
HOW DO YOU PROTECT OUR FILES?
I'm extremely careful with your digital files. I am OVER careful to be exact- because your wedding images are the most important thing on the Earth for me. My professional camera bodies have dual-slots for memory cards, this means that I always have two copies of your images while I am shooting. Once home, the files are stored in three places: 1) on my computer's hard drive, 2) on a private server ran by IT tech husband, 3) and a separate hard drive stored outside of my office. I want every couple to be reassured their files are treated in every data safety aspect and can have peace of mind, they are safe!
Are You Insured and Licensed?
Of course. Any hired professional wedding vendor in the industry SHOULD have liability insurance! Boswick Photography is a fully insured & licensed business! Many venues require a certificate of insurance and I will gladly give your venue a proof of insurance before your big day. Talking about insured, you can be assured that I come with multiple cameras and backup equipment in case any unforeseeable accident happens, I will keep shooting!
have you ever been featured or won awards?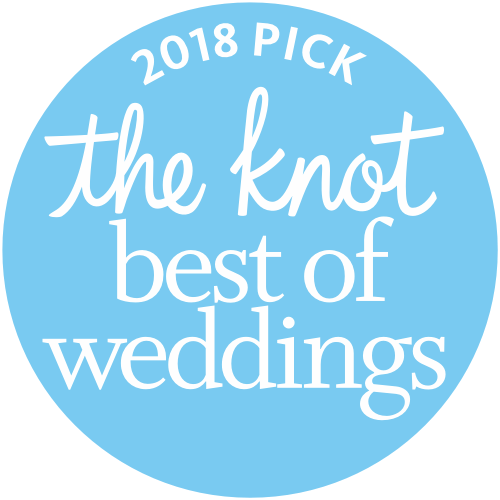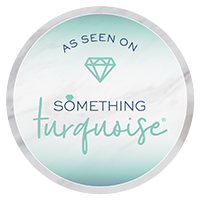 wedding attire
I dress for the occasion! I always come in professional attire such as a business blazer & blouse with a long skirt!
Can You Hold Wedding Dates Without Booking?
Due to a restricted number of the wedding I photograph a year, bookings are done on a first come, first serve basis. The best way to ensure your date will be to sign the contract and submit the non refundable retainer fee! Without retainer and contract signature, your date will remain open for any other interested clients interested in booking.
What Forms of Payment Do You Accept?
I accept cash, check, and credit cards!
What if You Are Sick OR an Accident Happens, Preventing You From Attending the Wedding?
Thankfully this has never happened! But in such a case, I have in place a large network of high end professional photographers (that match my style) that are great at helping out in such emergency cases and a person would be filled in for my spot. I also have a various list of photographers that I use for my personal second shooters, which one of them would fill in for me if need be.
We Are In & Want You To Capture Our Big Day! How Do We Book?
You send me a inquiry and tell me all about your wedding, plans, and about yourselves!

I send back my wedding collection pricing and am super honored that you have considered having me to photograph your love story!

We set up a consult meeting to go over all the fine details.

You pick the right collection that suits your wedding vision.

I send you my contract. You fill out needed fields and sign the contract.

You pay the initial retainer fee when signing the contract - these two things are needed to secure and book your wedding day!

You have me as your photographer and we become friends! ( I love meeting amazing couples and photographing them! )

I capture your most precious day and provide images for you to cherish and relive your day by looking back at them.
Lets start step one now, and have you fill out that inquiry form below!